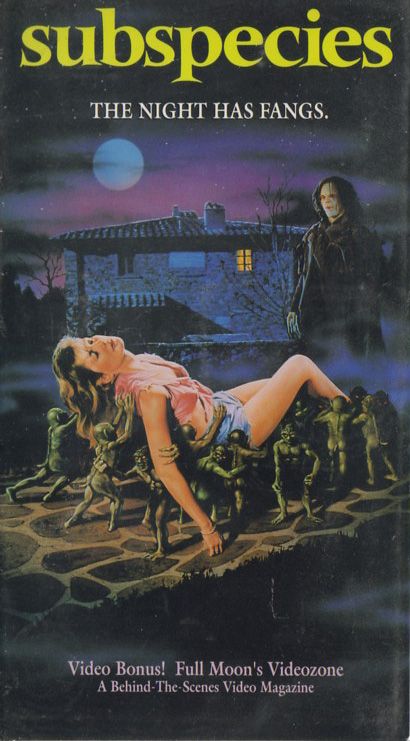 Staring: Anders Hove,Irina Movila,Michael Watson,Laura Tate,Michelle McBride, and Angus Scrimm.
Directed by
Ted Nicolaou
IMDB Plot Summary for
Subspecies
The evil vampire villain Radu returns to his hometown of Prejnar, after spending years in exile. He steals the precious blood stone which is said to be bleeding from all saints, from his father and kills him. Meanwhile two American schoolgirls teams up with a local girl for a work on Roumanian culture. Radu becomes attracted to them but runs into trouble when his brother Stephan helps the girls.
I dug this film. I liked it even more because it had Angus Scrimm aka the tall man from phantasm wearing a terrible wig and sucking blood from a stone. And Radu the vampire sure has some drooling problems. But I liked the idea of magic and patriarchy in the vampire world. Plus breaking your fingers off and creating ghouls from it is pretty neat as well. It was obvious they didn't have the biggest budget for the film but I think they did well with what they had. I'll most likely watch the sequels of this film, but I have doubts if they'll be any good. They went to four and it looks like by then they had the production quality of a sci-fi channel original movie made in 1997. But I'll say the first film is decent, and I'd recommend it if you are on a vampire kick.